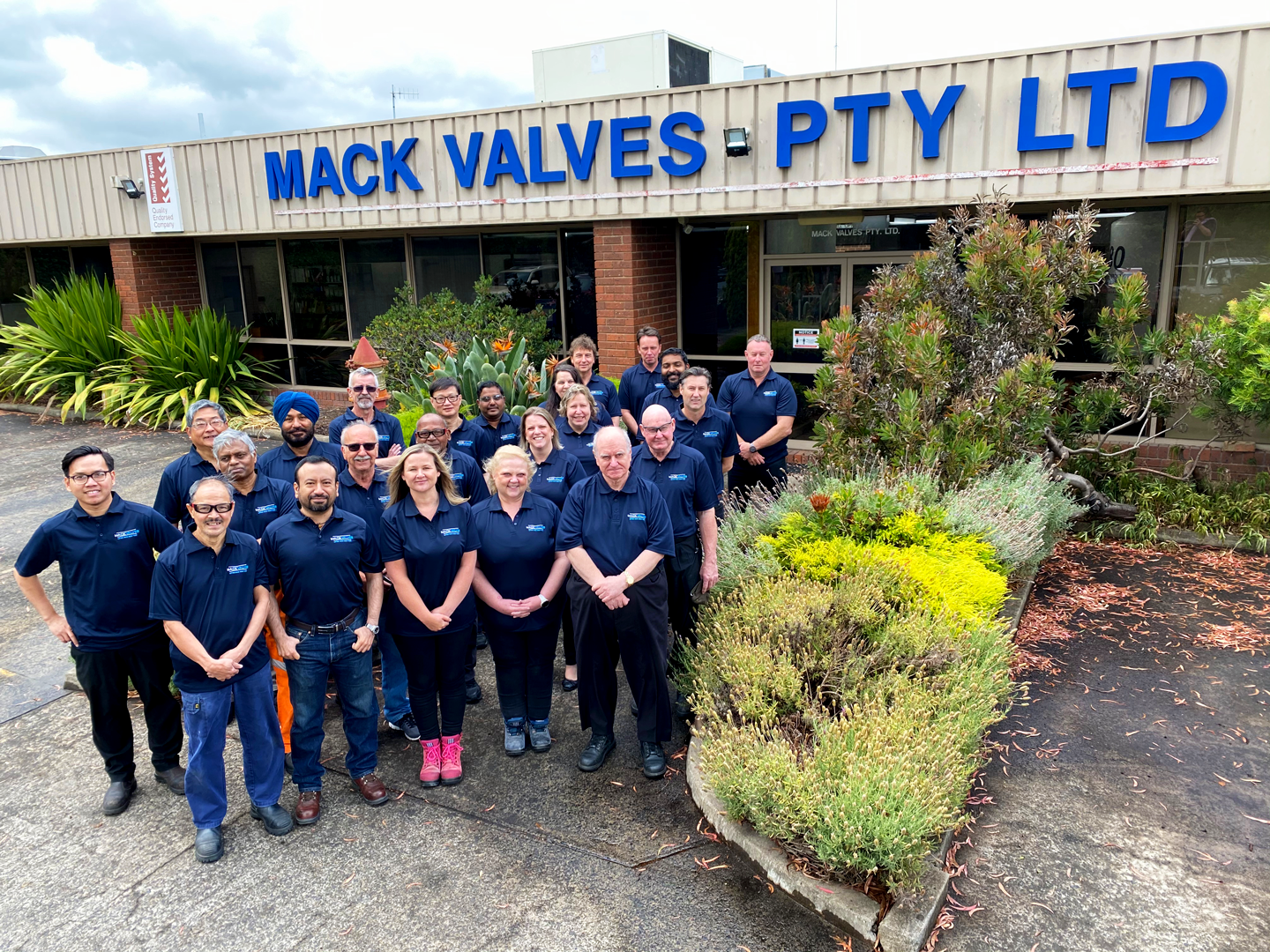 Meet Mack Valves
We exist to support industry in situations where focused, reliable and high-quality commodity and engineered valves are critical to customers daily and project needs.
For over eighty years, Mack Valves has been a uniquely Australian story designing, manufacturing and selling valves for not only the harshest of environments in Australia but to countries right around the globe.
Since its establishment in 1939, Mack Valves has grown to become a leading provider of unique flow control solutions to various industry sectors globally including the Water Management, Cryogenic, Industrial/Steam, Mining and Water Management industries. In 2019, we proudly celebrated our experience and heritage spanning 80 years.
Mack Valves has two world class manufacturing facilities (Melbourne, Australia and Pune, India), where our trained engineering team use top class technology to deliver products that are designed, manufactured and tested to the highest level of Quality Standards and Product Certifications worldwide.
We are proud to have an experienced and passionate team who want the best for your business. From the top class engineers to help you design the valves you need to ensure the safety of both people and assets; to our specialist sales staff who will work with you to find the right valves for your needs, whether it be a core product or arrange bespoke solution.
We make sure that your system works the way you designed it to work – safely, all the time!