Single Diaphragm Control Valves are extremely clean, feature a leak-proof seal and are easy to maintain, making them ideal for use in deluge fire protection systems in tunnels, high-rise buildings and large hazardous areas.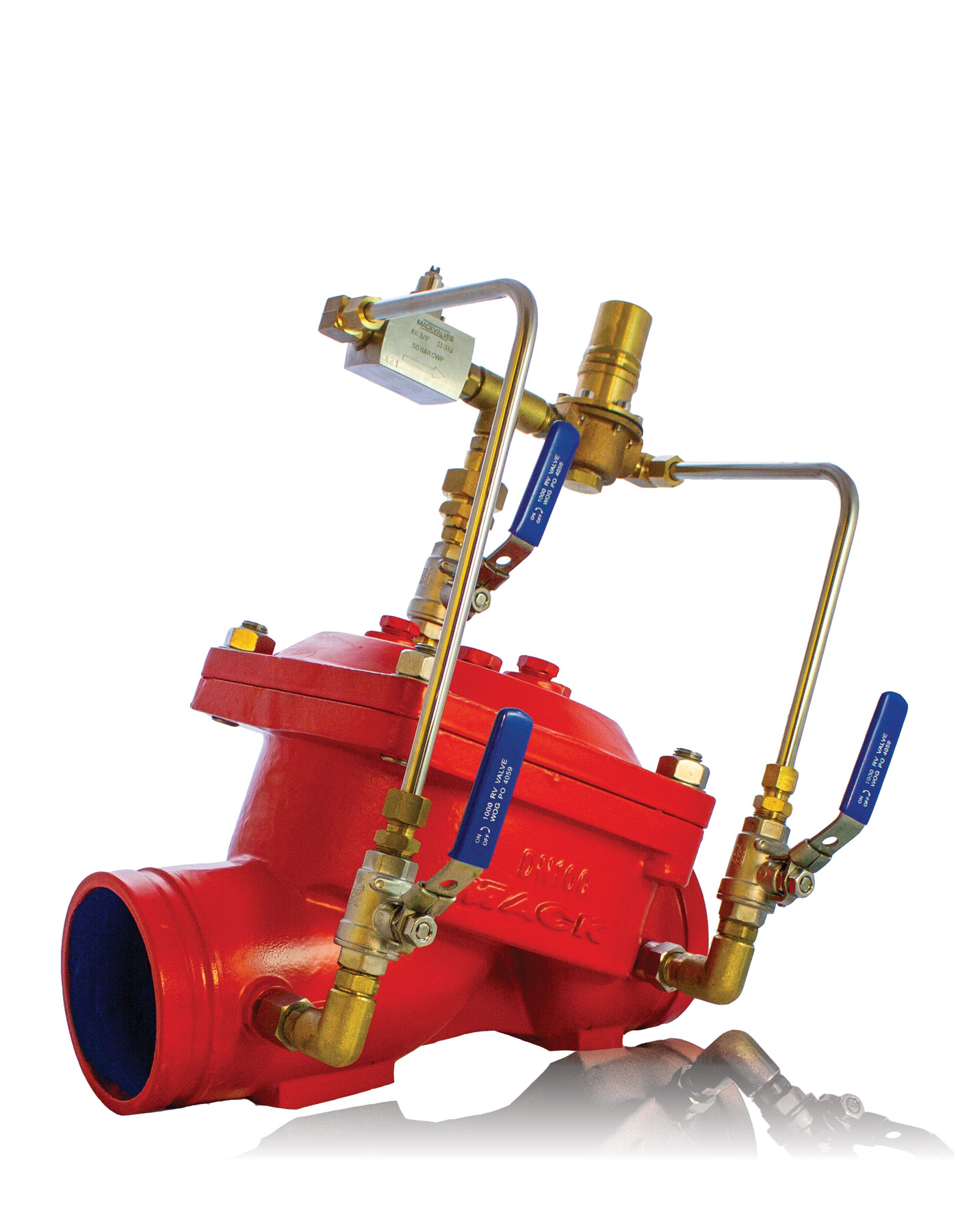 Water 
Working Pressure: 15 – 1,600kPa
Municipal, Mining and Infrastructure
Pilot operated control valve with multiple functions
Pressure Relief:
• Respond to upstream pressure and slow closing to minimise water hammer to maintain pressure irrespective of system demand.
Pressure Reducing:
• Maintain an accurate downstream pressure in high-rise multi-storey buildings to ensure correct pressures at safe working limits.
Float:
• Maintain water level in fire tanks to ensure water is available to the system at all times during a fire; drip-tight positive seal, removable seat insert, in-line servicing.
Deluge:
• Provides suppressant to sprinkler zones in high hazard fire zones when a fire is sensed. Available in air-operated or solenoid operated versions.
Download Fire Protection Brochure
Download Fire Protection Brochure
If your application requires a bespoke, custom-engineered solution, just ask us
All build options are available from Mack on special order enabling clients to create a valve for their own specific needs, but our stock is based around common material specifications favoured by industry.
Speak directly to our specialist sales team to discuss your valve needs, or to get a personalised quote, call +61 3 97375200